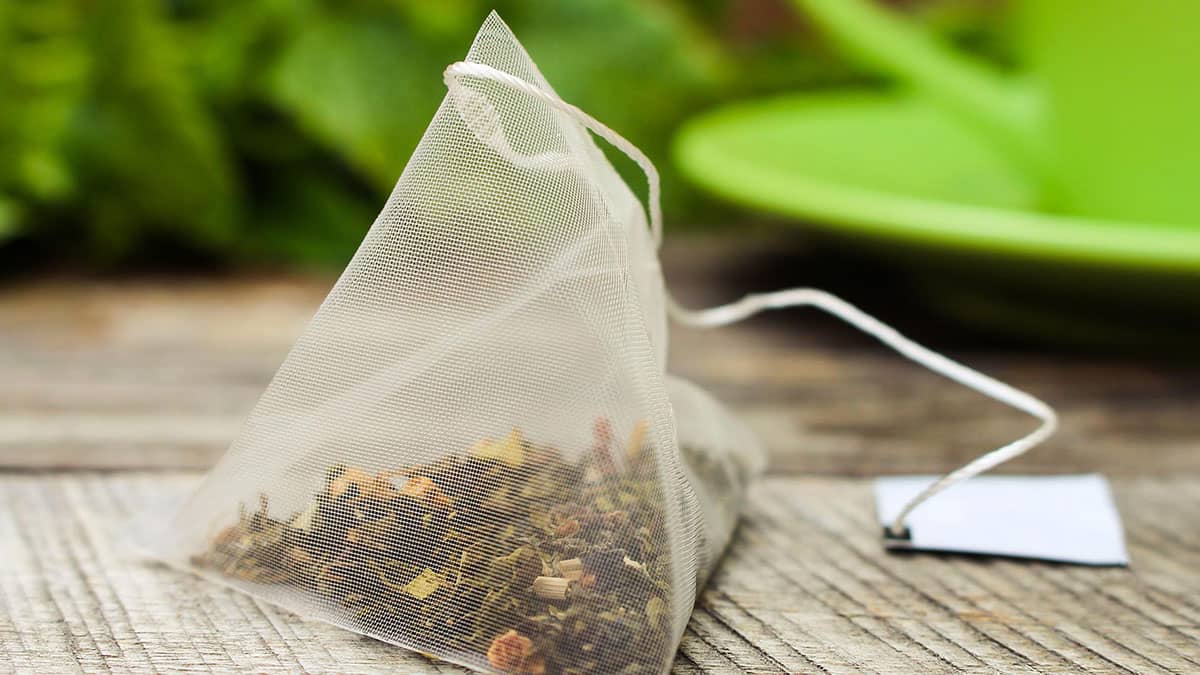 Have you seen those people who are using tea bags to get rid of dark circles around the eyes? Believe it or not, for some, it is an effective method to treat eye conditions. Let's find out how tea bags can help get rid of dark circles.
Tea Bags For Dark Circles Around The Eyes: Effective Or Not?
Do tea bags on eyes work? Before you start doubting, here me out first.
Caffeinated tea bags contain natural tannins. It has been common since ancient times as a solution to this issue. The caffeine in tea will help shrink the blood vessels around the eyes, reducing the amount of puffiness. All you have to do is soak two bags of tea in warm water, cool them in the refrigerator for a while. 
Then, gently put one bag of tea on each eye for five to ten minutes, immediately after removing them from the refrigerator, and then rinse your face with cool water. This method will easily remove all the puffiness from your eyes. You can apply gentle pressure to your eyes for swift results or massage the region around your eyes with the aid of your fingertips.
When we leave our childhood behind, puffy or swollen eyes in almost every step of life become our companion. All become prey to dark circles, starting from students who draw all-nighters, either for studies or for binge-watching their favorite shows, to those who work around the clock to earn a happy living.
As a result, we are constantly jumping to new gels or eye ointments that claim to combat this problem. The sad truth is however that these items never display any signs of improvement. Instead, what they do is provide another excuse to keep our pockets clean.
Therefore, choices that are more natural as well as affordable are often easier to go for. This is precisely where tea's function comes in. The most natural and inexpensive solution that you can do at home is tea bags for dark circles. Not only do they minimize dark circles, but they also help you get rid of puffiness, making you appear more awake at the moment.
Why Use Tea Bags For Dark Circles?
Teabags, along with tannin, contain beneficial antioxidants responsible for the color and taste of the tea that promote healthy blood circulation and help tighten the skin. In order to minimize dark circles, the anti-inflammatory properties found in tea bags are key. Many tea bags, especially green tea bags, contain EGCG, an anti-inflammatory agent that reduces watery under-eye accumulation.
Which Type of Tea Bags For Dark Circles Can You Use?
Different kinds of tea bags function as a home remedy for this issue, so you can select your pick, based on the type of problem you are facing. If dark circles are your main concern, tea bags for dark circles may have a solution for you. It has caffeine-free chamomile tea bags that can relieve and improve blood circulation.
A caffeinated blend like black tea or green tea bags, however is the best choice to get rid of puffiness. Not only does this fast remedy boost the look of your skin, but it also helps to treat irritation, styles, and pink eyes.
While there are many forms of tea that can be used to treat eye-related problems, as they are more relaxing and soothing, it is better to use organic or herbal teas. Some of the most common herbal teas that can soothe your nerves and blood vessels are lavender, chamomile, jasmine and rose. The teabags of these teas contain theophylline that passes through the skin by dehydrating the skin cells and decreasing inflammation to minimize excess fat.
Not only this, it also has alkaloids around the eyes that give rise to healthy skin development. Black tea bags and peppermint tea bags may also be a healthy alternative to extract excess water from around the eyes and with its calming effect, minimize swelling, which in turn, relieves dark circles and puffy eyes. Peppermint Tea Bags have a strong aroma of menthol that makes water for the eyes and puts an end to dark circles caused by allergies to the skin.
How To Use Tea Bags For Dark Circles?
There are also steps that you need to take to accurately administer this home remedy. A few tips that will make things simpler for you are listed below.
The first and most important move is to conduct a patch test on your eyes for each tea bag you choose to use.
Make sure that when you leave the tea bags in your eyes, tea doesn't get into your eyes.
Using tea bags right after you take them out of the refrigerator for the best results.
Mind never to use the same tea bag twice for therapy.
Even, if you want to add anything special like tulsi, cucumber, potato, etc. to your tea, Before adding other items to the tea, consider extracting the tea bag.
Opening the eyes when the tea bags are in use is counterproductive. This is going to make them tearful and bloated.
Always bear in mind that using warm tea bags is dangerous, so you need to let them cool fully in the fridge and then add them to your eyes.
Conclusion
Besides this we have made you aware of many health benefits of drinking tea right now. Therefore, along with this injection, it will help your eyes recover much faster if you drink either of the teas on a daily basis.