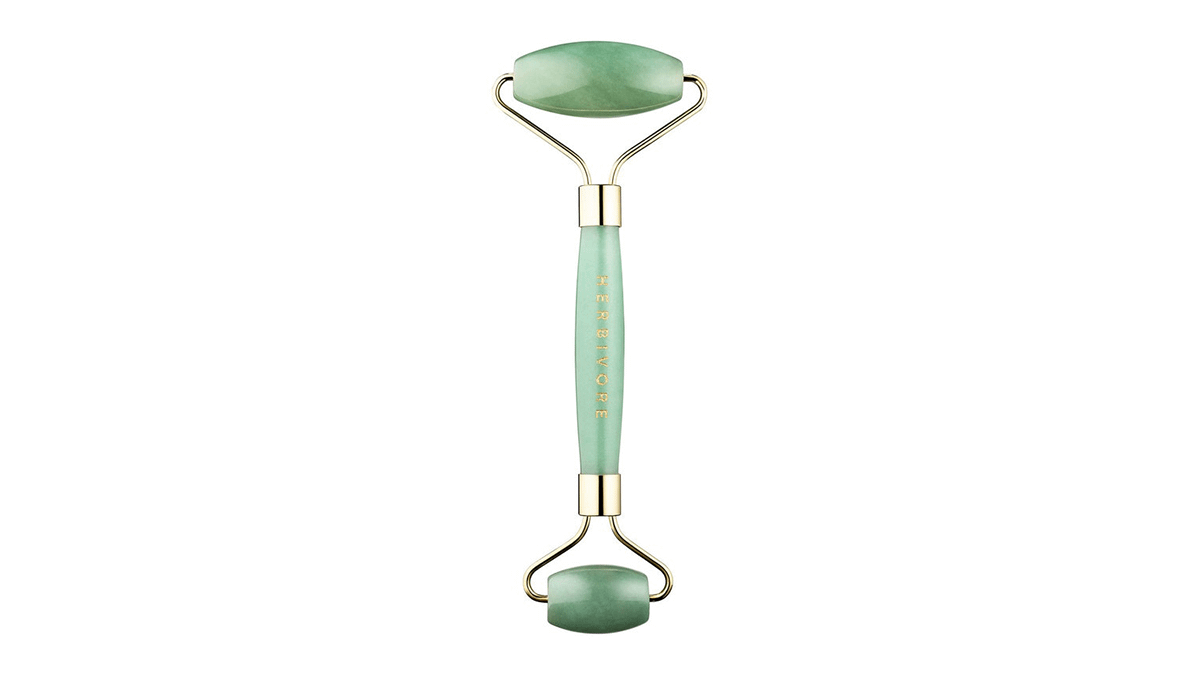 Jade rollers are one of the newest products when it comes to face massages, but can these accessories heal dark circles under eyes? Is it really effective? Let's find out if you should buy jade rollers and if it would solve all your woes when it comes to dark circles under the eyes.
Jade rolling has various benefits, and one of them is removing or eliminating those dark circles under the eyes. According to some experts, jade rollers are useful because it stimulates blood flow and oxygen. As a result, it reduces dark circles and puffiness under the eyes. Moreover, it also smoothens and relieves facial skin and tension. Some even claim that Jade rollers helped them heal sinus pressure and headaches.
Jade roller features a dual-head so that you can hit larger or smaller areas. It can also help your skin to absorb creams, serums, and oils. How does it help it relieving dark circles? We will help you understand the science behind the effectivity of jade rollers.
What Are Jade Rollers?
A jade facial roller is a skincare tool with a larger roller on one end and a smaller roller on the other. A metal or stainless steel handle connects the two rollers. The rollers offer additional healing, relaxation, and reduction of inflammation. Some also say that the stones are more effective when you put them on the fridge.
The stone is naturally cold, so this extra temperature drop can help improve circulation. Moreover, it helps in draining congested lymph nodes, get rid the body of toxins, and stimulate the development of collagen. The jade facial roller is ideal for refreshing your skin, minimize inflammation, and reduce dark circles under the eyes.
Reduce Puffiness – Have you felt that there is some extra water when you wake up in the morning? Then, you look at the mirror, and your eyes look puffy. Jade Rolling is the ideal solution for this situation. Since it's cold, which makes it more effective in reducing puffiness.
Lymphatic Drainage – The jade rolling technique is to go to your lymph nodes or the right of your mouth. It helps to remove the lymph, which can help reduce wrinkles, improve detoxification, and assist with skin disorders.
Reduce Wrinkles – Jade Rolling is also high for reducing wrinkles on the face. You may not get rid of the wrinkles completely, but jade rollers can help to reduce the aged appearance.
Helps with Jaw Tension – Think of it as a deep tissue massage to your neck. You reach into those facial muscles, relax them, and reduce the stress.
How to use a Jade Roller?
Using jade rollers are as easy as 1-2-3. You don't need any fancy materials and expensive face masks, because the instructions are simple and easy. In fact, you don't even need to have electricity or power to roll it on your face. All you need is a chill jade roller, a chair to make you comfortable, and a huge mirror to see which part of the face you should go.
First, you have to wash your face. Make sure to clean it before you start rolling. Second, put some moisturizer. You can use a facial oil to help extra moisture and lubricants in using the jade roller. Any moisturizer would be fine for as long as you are not allergic to it. Then, take out your jade roller from the fridge and start rolling it on your face upwards.
Start on your jaw and cheeks. Place the wide end of the jade roller on your chin, apply medium pressure, and roll it to your ear. Repeat this process 5 to 6 times in the same spot, then push up along your cheek. Then, move upwards to your forehead. You can begin in the center of your forehead, using the big end to roll into your mouth. Repeat 5 to 6 times in the same motion, then move to the opposite side of your head.
For under the eyes and brows, use the small jade ball and apply medium pressure. Then, roll from the inner eye towards the outer corner. Do it for 10 to 15 times before switching to the other eye. Finish off using the small end of the roller to dig deep into the join of my jaw.
The Science Behind Jade Rollers
Some fanatics claim that the rolling motion of stone on your face can help clear toxins and reduce puffiness. On the other hand, some claim much higher results. Regular use of jade rollers can erase wrinkles, and stimulate collagen. Moreover, it helps you tighten pores, and potentially improve inflammatory skin conditions. Hence, they became a popular "anti-aging" device.
In fact, jade rollers are as effective as any form of facial massage when done correctly. Whenever you massage any of the tissues, the circulation is increasing. Your skin can look lighter, more luminous, even more, contoured, and less puffy. However, if you're looking for a substantial improvement, this isn't happening with the jade roller. It will also not affect inflammatory conditions such as eczema or psoriasis.
Users need to be cautious of jade rollers' ability to spread bacteria — if you're not disinfecting your roller, you can end up doing more damage than good — and unnecessarily rough usage. The coldness of the stone will definitely help to may the puffiness. Yet if you rub too aggressively, the disadvantages are that you can potentially aggravate acne or cause discomfort. Using a roller daily may have some skin-deep advantages, but it adds that it's not the jade itself that's the special ingredient.
The heart keeps our blood flowing through the circulatory system in a regular sequence. Lymphatic system fluid, which includes white blood cells and plays an essential role in protecting the body from germs and disease, flows more gradually and can be assisted by hand. Massage in any form can reduce puffiness by helping to move the retained fluid out of the areas where it got stuck, Bard explains. Coldness from the jade stone or even a metal spoon helps in reducing inflammation by causing blood vessels to contract.
Conclusion
There is nothing wrong with believing and trying jade rollers to achieve its benefits. Some users were able to achieve their desired results, and there's no harm if you're going to try it. According to some experts, jade rollers are useful because they stimulate blood flow and oxygen. As a result, you can reduce dark circles and puffiness under the eyes. So, don't be afraid to try it out and see the best results.